Robert M. McDonald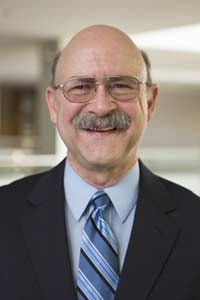 Robert McDonald is Of Counsel to Beacon Legal Group and a criminal justice consultant with over 35 years of experience in the criminal justice field. Through his work at correctional facilities and in district and circuit courts, Mr. McDonald has gained extensive experience with drug abuse counseling and rehabilitation, criminal prosecution, and alternative sanction programs.
Robert McDonald is admitted to practice in the State of Arkansas and before the United States District Courts for the Eastern and Western Districts of Arkansas.
Education
Mr. McDonald graduated from the University of Arkansas at Little Rock in 1976 with a bachelor's degree in Psychology. A few years later he received his master's degree in Criminal Justice from UALR and was a member of Alpha Phi Sigma, the National Honor Fraternity for Graduate Students in Criminal Justice. Mr. McDonald went on to attend and graduate from UALR's William H. Bowen School of Law.
Career
Mr. McDonald's work with drug offenders began several years prior to becoming an attorney. Before considering law school, Mr. McDonald designed, directed, and worked programs for juvenile and adult offenders involved with the criminal justice system. Mr. McDonald worked in the Mental Health Divisions of the Arkansas Department of Correction and Arkansas Juvenile Services, directed Pulaski County's Treatment Alternatives to Street Crime (TASC) program, and coordinated the mental health services of the pre-release and work-release programs at ADC's Benton Unit.
Shortly after becoming licensed to practice law, Mr. McDonald went to work as a Deputy Prosecuting Attorney for the Sixth Judicial District of Arkansas, a position he held for over two decades. During this period, Mr. McDonald handled cases in all divisions of the Prosecutor's office and taught Criminal Justice classes for the University of Arkansas at Little Rock from time to time. Among his most notable achievements, however, were the crucial roles he played in the development and implementation of the first Drug Court and the first full-scale Veterans Treatment Court in Arkansas. These Alternative Treatment Courts were created to offer rehabilitative alternatives to adults charged with felony offenses. Mr. McDonald served as the supervising prosecutor in both of these courts until his retirement in 2012.
Activities
Mr. McDonald has acted as a criminal justice consultant in both the United States and the United Kingdom, providing insight on various topics within his areas of expertise to legal, military, and legislative groups. He also provides litigation assistance to Beacon Legal Group on a number of cases. Mr. McDonald is associated with several state and national organizations including the Arkansas and Pulaski County Bar Associations, the National Association of Drug Court Professionals, Justice for Vets, and the Veterans International Exchange Program.