Elliot Bryan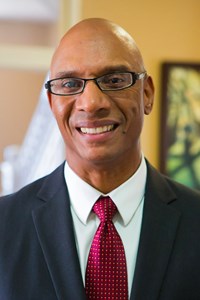 Elliot Bryan, Beacon Legal Group's Senior Legal Analyst, has extensive experience in the field of personal injury law. During his two decades as Senior Claims Manager for Little Rock based Law Offices of Peter Miller, Mr. Bryan acquired significant strategic skills and knowledge in the areas of personal injury advice, Arkansas medical malpractice, wrongful death, premises liability and products liability.
After interviewing prospective clients and assessing the merits of their cases, Mr. Bryan's position at BLG requires extensive knowledge of Arkansas law and refined investigative skills as he communicates with insurance carriers and/or legal counsel, conveys personal injury advice, and determines the potential for amicable resolutions. Once clients have reached maximum medical recovery, Mr. Bryan works to negotiate fair out-of-court settlements or expedites the cases into the litigation phase.
Mr. Bryan has a career settlement success rate of 90%. When personal injury or Arkansas medical malpractice cases require mediation, arbitration, or litigation, Mr. Bryan works closely with BLG attorneys to prepare the case and help bring it to a successful conclusion. During his career, he has negotiated or assisted litigators in winning millions of dollars in damages for clients.
Mr. Bryan is a strong supporter of youth and hunger relief programs, the Special Olympics, and many global humanitarian and animal rights causes.