Ann Norris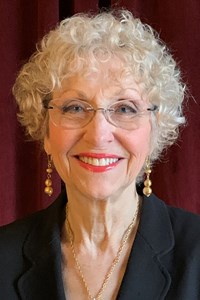 Ann Norris, Beacon Legal Group's Office Administrator, is an indispensable member of the BLG staff. Ms. Norris provides administrative support for BLG's legal team to ensure that our clients' needs are always met in a timely and responsive manner. Her support makes it possible for our attorneys to provide exceptional Arkansas legal services.
With her extensive office management experience in the sales, high-tech, non-profit, farming, and public accounting industries, Ms. Norris has a wealth of knowledge from which to draw to help Beacon Legal Group's Arkansas legal services and Internet litigation professionals operate smoothly and efficiently.
Ms. Norris's previous experience includes serving as the Assistant Director of Public Affairs for the American Red Cross of Little Rock, Arkansas, and as Administrative Assistant for Pratas, Smith & Moore, LLC, a renowned Lubbock, Texas CPA firm; for Motion Industries, Inc., of Nashville, Tennessee; for Cadence Design Systems of Austin, Texas, and for Attebury Grain of Lubbock, Texas.
She has been an active member of the Arkansas Chapter of Association of Legal Administrators (ALA) since 2018. Ann has held the following positions: President 2020-2021, Newsletter Editor 2019-2021, Secretary 2019-2020 and Board Member 2019-2022.
Ms. Norris has been professionally recognized for her communication, relationship-building, supervisory, and team-leadership skills and received certification as a Competent Toastmaster (CTM) from the Cadence Toastmasters Club of Austin, Texas.
In addition to her significant abilities in the office, Ms. Norris is a talented singer, actor, and artist. She designed and built the BLG sign that stands proudly in front of our building.