L. Elizabeth Bowles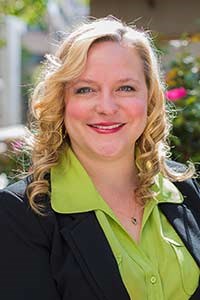 Serving as Of Counsel to Beacon Legal Group, Elizabeth Bowles, Esq., is the President and Chairman of the Board of Aristotle Inc., a full-service digital agency and Internet Service Provider headquartered in Little Rock, Arkansas.
Possessing a high degree of knowledge on tech issues, Ms. Bowles serves as a consultant, keynote speaker, and CLE educator on a national stage. She is an authority on telecommunications issues, having served as chair of the American Bar Association's Anti-Spam and Anti-Spyware/Malware sub-committees and having testified before Congress and the FCC on issues ranging from spam to broadband communications. Her knowledge of Internet laws and regulations is particularly valuable for BLG's cyber law clients.
Elizabeth Bowles is licensed to practice law in Arkansas and the District of Columbia as well as before the Supreme Court of the United States and several U.S. Federal Courts of Appeal.
Education
Ms. Bowles graduated summa cum laude from the University of Arkansas at Little Rock with a B.A. in International Studies, and she received her J.D. from the Vanderbilt University School of Law. While at Vanderbilt, Ms. Bowles graduated first in her class, received the Order of the Coif and was awarded the Vanderbilt Founder's Medal. She then returned to Arkansas and received the top score on the Arkansas Bar Exam in 1993.
Career
After graduating from law school, Ms. Bowles clerked for the Honorable Richard S. Arnold, then-Chief Judge of the U.S. Court of Appeals for the Eighth Circuit.  Following her clerkship, she was an attorney with the Washington, D.C. law firm Arnold & Porter, where she practiced in the fields of intellectual property and commercial litigation with an emphasis on international and technology law.
Boards & Associations
A member of the Arkansas and American Bar Associations, Ms. Bowles is an active member of the Little Rock community where she serves on a number of boards for civil and charitable organizations. In 2013, she was appointed by the Governor of Arkansas to a five-year term on the State Bank Board, of which she is currently Vice Chair. Ms. Bowles served as President of the Wireless Internet Service Providers Association (WISPA), a national organization serving the fixed wireless broadband industry, for three years and is currently serving as the WISPA Legislative Chair. Ms. Bowles is also the Education Officer for the Arkansas Young Presidents Association (YPO).