Lizeth Perez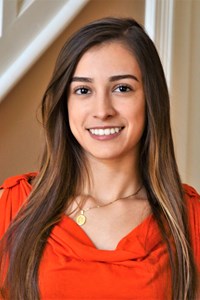 Lizeth Perez is a Legal Assistant for Beacon Legal Group, assisting in the area of personal injury and mass tort cases.  She is a 2017 outstanding graduate of Jacksonville Lighthouse Charter School and is currently pursuing studies at University of Arkansas - Pulaski Technical College, while working full time at Beacon Legal Group.
Lizeth focuses on the development of dangerous drug and defective medical device cases. Plus, her bilingual language skills (English and Spanish) are invaluable for our Latino clients. She is often the first point of contact with our clients and helps them through the legal process while coping with the devastating effects of a dangerous drug, defective medical device or personal injury. 
Lizeth has quickly become a vital asset to our team. The communication skills she has developed working for organizations such as Family Outreach in Little Rock and in other customer relations positions with central Arkansas businesses are a benefit both to BLG and our clients. With a strong spirit and a big heart, Lizeth is not just an asset to Beacon Legal Group but to her family, community, and church.